Oregon's recreational marijuana businesses are leading the way in the U.S. rec industry with a new service: delivery of adult-use cannabis to a customer's home.
According to Portland TV station WCSH 6, rec marijuana customers can now order from licensed dealers and have product delivered to their home.
Legal deliveries of adult-use cannabis are a new phenomenon. Medical cannabis deliveries, by contrast, are permitted in certain places in the United States.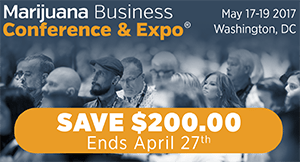 Oregon's Liquor Control…
CONTINUE READING: Click Here to Continue Reading Article …
---
http://www.medigrow.org/wp-content/uploads/2015/12/Logo-Medigrow.png
0
0
Marijuana Business Daily
http://www.medigrow.org/wp-content/uploads/2015/12/Logo-Medigrow.png
Marijuana Business Daily
2017-03-10 14:44:06
2017-03-10 14:44:06
Recreational marijuana home delivery kicks off in Oregon