The U.S. Drug Enforcement Administration has introduced a new rule on how it tracks marijuana extracts that is causing concern in the marijuana industry. But should it?
The DEA announced in the Federal Register it is creating "a new Administration Controlled Substances Code Number for 'Marihuana Extract'" so that it can track things like concentrates and oils separately from marijuana flower.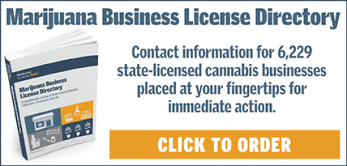 The DEA code for marijuana is 7360, while the new marijuana extract code is 7350.
Some observers believe the rule change could mean increased…
CONTINUE READING: Click Here to Continue Reading Article …
---
http://www.medigrow.org/wp-content/uploads/2015/12/Logo-Medigrow.png
0
0
Marijuana Business Daily
http://www.medigrow.org/wp-content/uploads/2015/12/Logo-Medigrow.png
Marijuana Business Daily
2016-12-14 15:23:07
2016-12-14 15:23:07
DEA rule change sparks concern on marijuana extracts